PLAY EVERYWHERE
A
drumkit

that suits your needs
Slide the sensors onto your drumsticks, connect them in Bluetooth to your smartphone or computer and play drums anywhere in less than 30 seconds! Plug in headphones, an amp, or leave the sound of your phone on so you can play anywhere, anytime, whenever you want.

Jouer de la batterie... sans batterie !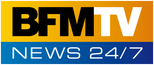 Une invention impressionnante, transcendant la conception
classique de la batterie !

Les possibilités sont énormes pour les batteurs en herbe ou confirmés.


Novices, amateurs ou pros, il n'y a vraiment plus aucune raison de se priver du bonheur dispensé par
la pratique de cet instrument, devenu grâce à Redison, abordable par toutes et tous.

Grâce aux capteurs Senstroke, les John Bonham en herbe peuvent aujourd'hui s'entraîner partout.
Unleash your inner drummer start learning the drums, anywhere, anytime
Whether you are a beginner or expert, Senstroke lets you play from the comfort of your own home, your friend's place, in a plane or even at the ocean with all the sensations of a real drum set.
LEARN EVERYWHERE
The
Senstroke play&learn kit

includes the best application to learn drums

WeGroove, the application that turns your smartphone into a drum teacher!
Play drums! Collect points! Level up! ...
Sound like a video game? That's because we designed it that way. Just like your favorite games, the WeGroove learning system gives you goals to reach and achievements to unlock, keeping you entertained and motivated to go further.
AN INTERACTIVE METHOD TO LEARN THE DRUMS
You don't need to know music theory or percussion: lighted scores guide you and gradually improve your playing skill. Be it in beginner or expert mode, you can playback your favorite songs.
PLAY ALONG WITH THE GREATEST BANDS!
There are hundreds of tracks to discover, from the smoothest to the most rocking and even movie soundtracks… Rock, pop, jazz, blues, hip hop ... there is something for everyone!
CHALLENGE OTHER DRUMMERS ONLINE
The WeGroove community challenges you and gives you the opportunity to show everyone who is in charge. Precision, rhythm, improv… Now is the time to join the very small circle of digital drummers.
CONNECT WEGROOVE TO YOUR OTHER INSTRUMENTS!
WeGroove is compatible with all Redison products and with any electronic drum set, no matter what the brand. You can also connect WeGroove to all your MIDI devices (USB or Bluetooth) to multiply the experiences and the fun.
WEGROOVE SUBSCRIPTION
Premium free for
3 months
Thanks to this free premium subscription, you can access 100% of the tracks in the catalog and exclusive content to make even more progress even faster… and have even more fun!
The latest testimonials from our users about WeGroove
★★★★★
Addictive and Challenging
Cool App. I can't stop playing!
Merlin2972
★★★★★
Very fun app! Between a game and a drum lesson! It's nice that you can play with your thumbs or connect and electric drum set; A big catalog of songs so it doesn't get boring, and you really improve your sense of rythm quite quickly! Thanks for the fun!
Ludovic Adam
★★★★★
Incredible experience!
David Keribin
★★★★★
Great App!!
Nice app to start learning the drums.
Andrés E.
★★★★★
For beginner like me ... it's easy to play, not like other drum game.
Imelda Melda
★★★★★
Very enjoying for a beginner.
Iyhan Gunayon
★★★★★
Super fun
Very challenging yet fun to play!
Dickie_D
the latest testimonials from our users about WeGroove

★★★★★
Best prof de batterie dans la poche et le sac à dos.
Attention je ne dis pas que ça remplace un prof, je n'en ai pas. Par contre, ça commence à me donner envie d'en rencontrer un pour parfaire certains rudiments appris grâce à Wegroove. Idéal pour les déplacements sous ces allures de Guitar Héro ; c'est cool, ludique et pédagogique !
Cédric Carboni
★★★★★
Hyper addictif, très réussi !
Superbe appli, en tant que batteur confirmé je recommande fortement de tester, mais attention ça peut vous rendre accroc 🙈 Le choix de morceaux est dingue et varié ! <br/>Et en plus c'est Made In France 🥰
Drummer67

★★★★☆
Bonne application qui va séduire les batteurs en herbe et les aider à progresser et surtout tenir lors de l'apprentissage.
Erick Tallon
★★★★★
Je trouve que cette application est très instructive pour apprendre à faire de la batterie même pour les débutants , car elle nous apprend a avoir le rythme donc je valide 👍
Yakhlef Ilias
★★★★★
Jeu super cool ! On devient vite accroc ! Un plaisir tous les jours de jouer !
Thomas Giumelli

★★★★★
Superbe appli pour apprendre à faire de la batterie en plus la prise en main et facile. Franchement très content de cette appli.
Isma05
★★★★★
Appli fun qui nous fait apprendre. Super entraînement pour garder un rythme régulier, pleins de morceaux dispo. On peu connecter un batterie midi mais pas détecter les sons d'une vraie.
Arthur Woimbée